Commercial Grower
Ordering Over 100 Plants?
Please fill out the contact sheet or call with variety and quantity interested in for volume discount.
Garden Center, Retailer or Brew Shop
Contact us to receive special pricing on our Hop Plants 
Featured Item
Stringing Kit 
Coir, Ground stake and 
Growing Information
Normally $5 on sale for $3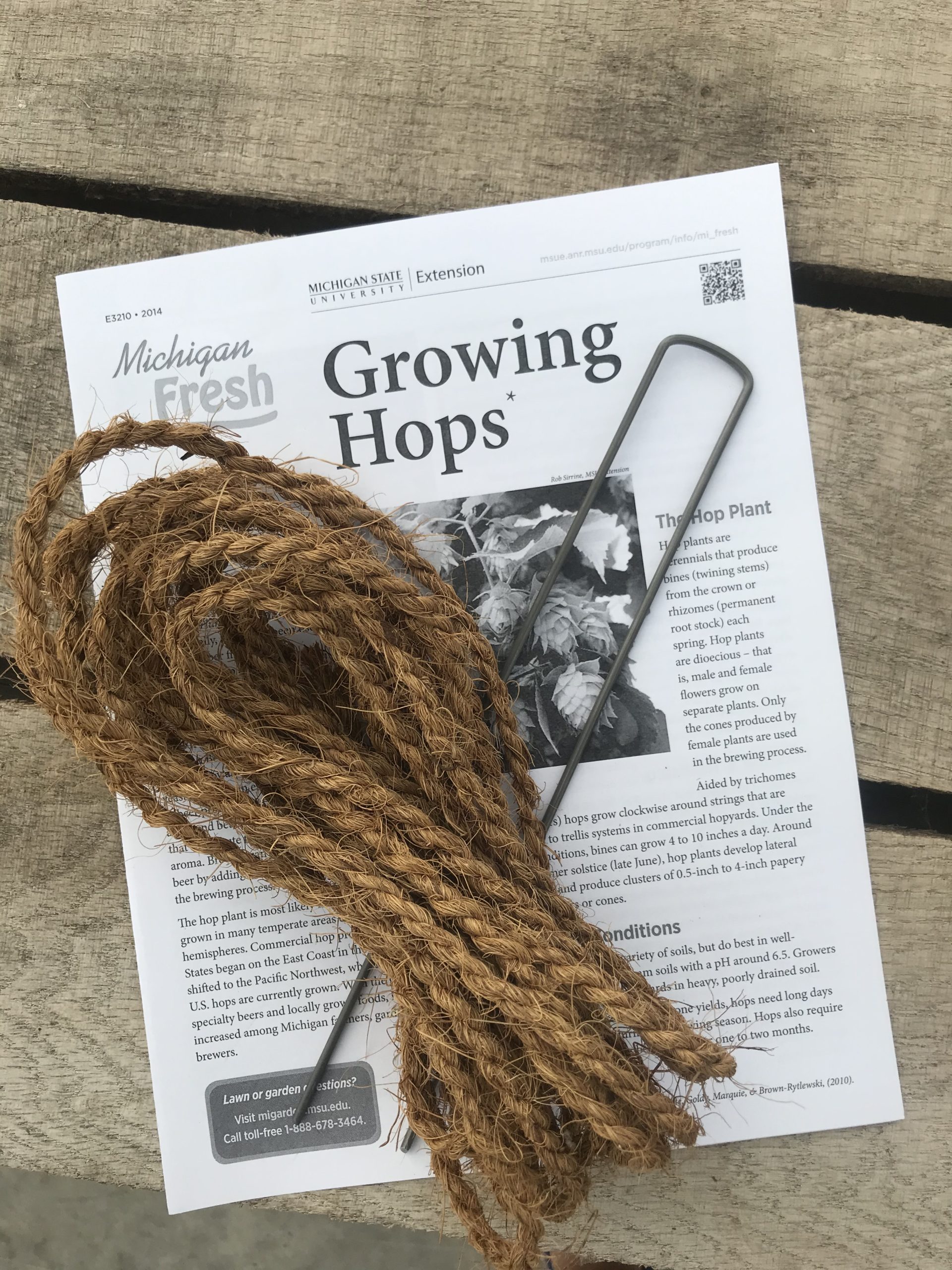 With our Michigan weather plants do start to go dormant in October.  Orders placed after October 13, 2020 will not be shipped until March 22, 2021.  Please put a note for your 2021 requested ship date in the Comment/Notes section of your order.  Please contact the office with any questions 616-875-2260
Plants are shipped out on Mondays and Tuesdays, to guarantee delivery by the weekend.              Plants will ship within 10 Business days from the date of your order.