Three-Generation Agriculture Family Farm
Over 60 years ago, Sandy Ridge was established when our father and grandfather purchased 40 acres of land to raise cattle and poultry, including turkeys, chickens, and ducks.
In the 1980's, pigs were introduced for a short time. The cattle herd diminished in the mid-90's as more emphasis was placed on raising turkeys locally in Zeeland. In an effort to meet a growing demand, we raised 81,000 turkeys annually (on three separate farms) to feed West Michigan and beyond.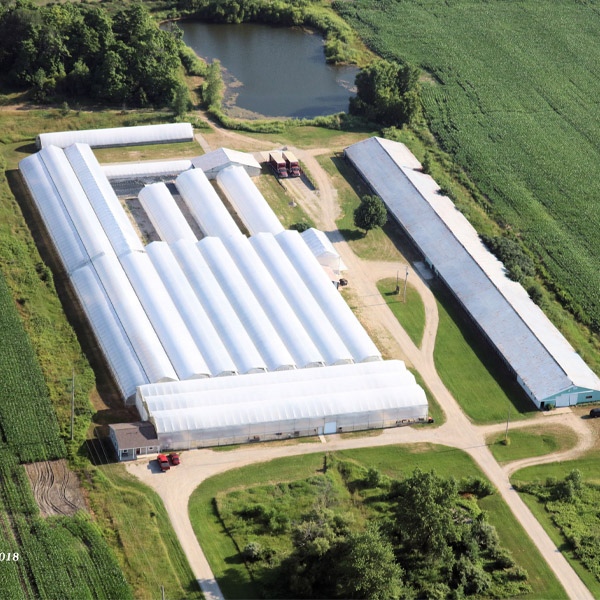 As turkeys roamed the farm, a gardening passion also bloomed and a small greenhouse was added. This venture, which started as a hobby by Mary, gradually grew into two greenhouses as spring annuals were grown and sold to family and friends. In 2000, when the turkey industry in West Michigan experienced a downturn, it was decided to convert the turkey barns into greenhouses. Since then, there has been no looking back!
Throughout the years, two constant values have been woven through the fabric of our farm. First, we take pride in treating our employees and customers like family. Of equal importance is our commitment to produce the finest quality product possible. Over the past 60 years on our family farm, youth have been mentored, high-quality turkeys have been raised, and beautiful plants have been grown.
Whether for a customer purchasing a large quantity or an individual desiring a single plant, Sandy Ridge ensures the same meticulous care has been given to promote plant health and customer enjoyment.
Our most recent advancement includes the introduction of starter hops into our product line-up. Over the past ten years, relationships with regional universities have been created and protocols developed to maintain clean and disease-free stock plants.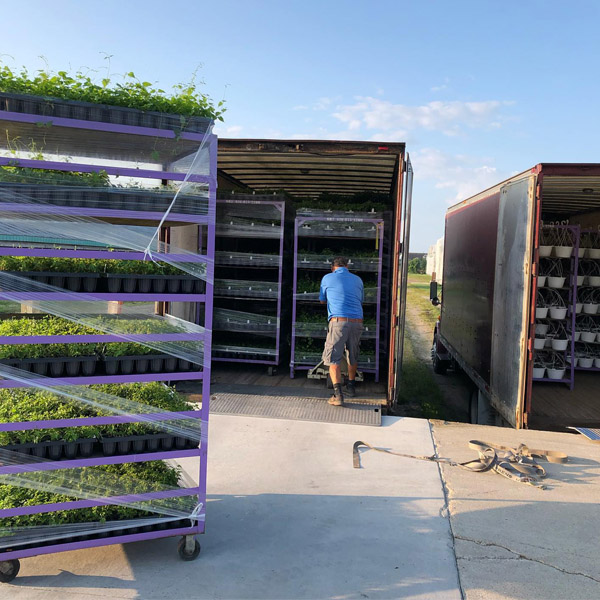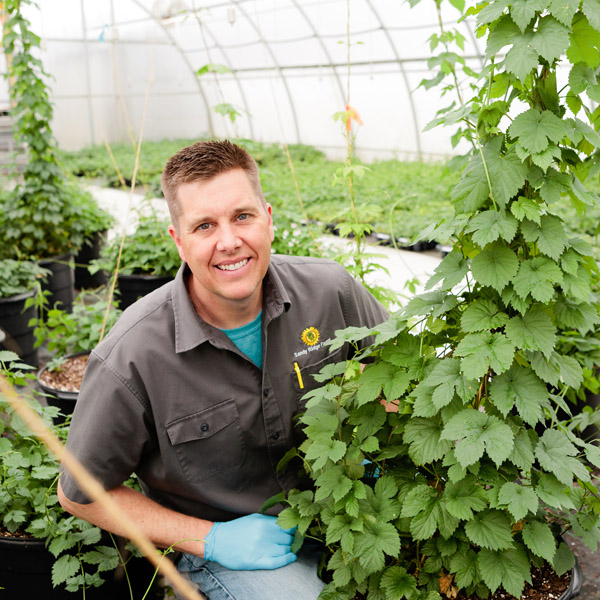 As a result, we are able to produce and disperse the highest quality of hop plants for home brewers and commercial hop growers alike. Good Agricultural Practices (GAP) protocols are strictly implemented and continually examined and revised. This allows our customers the assurance that they are receiving high quality plants at a reasonable price.
Thank you for your interest in our farm's history and welcome into our family of customers!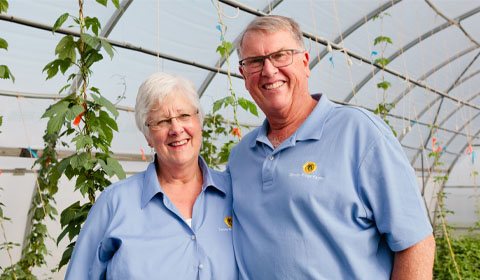 Rick and Mary Vanden Heuvel
Our family ran a turkey production operation for 25 years. In 1987 a small greenhouse operation was added due to a passion for a back yard garden.
We are blessed that our children chose to join us in this venture. They are always thinking of ways to better our production.
We enjoy time spent with our family, gardening (of course) and some travel. Our Heavenly Father sure has blessed us!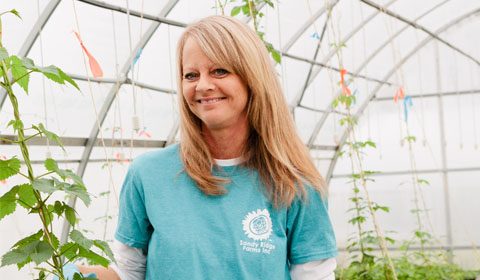 Has worked in the greenhouse industry with the Sandy Ridge Farm family for 20 years. Taking a short break to finish her Bachelors Degree in Environmental Studies, she returned in 2013 to take on the role of Assistant Hop Grower. Propagating and maintain the highest quality inventory of field-grade hop plants for hop growers across the world has become her priority. "Helping growers be successful is the best part of my job."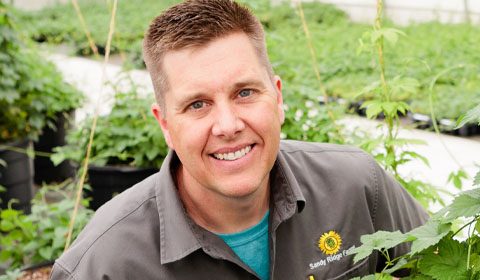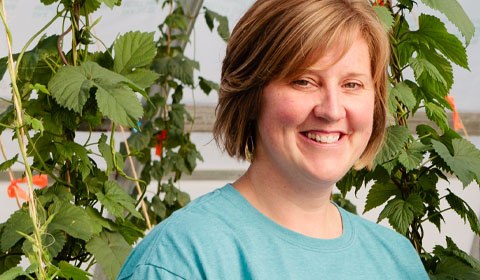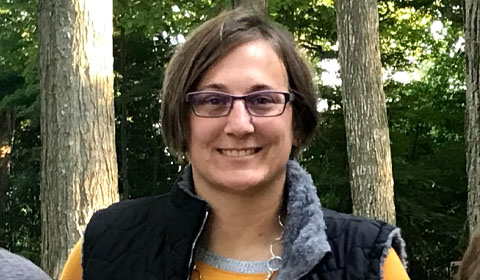 I go by Office Sara, Sandy, Alexa, Spreadsheet Queen, and many others. I am the person in the office answering phones, returning emails, sending Sales Orders, Invoices, and many other things. If I am not in the office, you will find me at home working on our little hobby farm, playing softball, or just trying to get stuff checked off the never ending to do list. My husband, three kids and myself stay pretty busy, but in our free time we enjoy camping, boating, and just hanging out.